In August 2023, Tongji DIAN Racing Team competed in the FSAE Japan. The latest racing car DRe23 won the third place in the Design Award, the first place in the CAE Award, the second place in the Mathworks Modeling Award, the second place in the Aerodynamics Award and the third place in the Human-Computer Award.
The DRe23 formula racing car has been improved in terms of electrical system, wheel assembly, Aero package, body and human-machine safety, fully demonstrating the "lighter", "faster" and "more stable" characteristics of the racing car.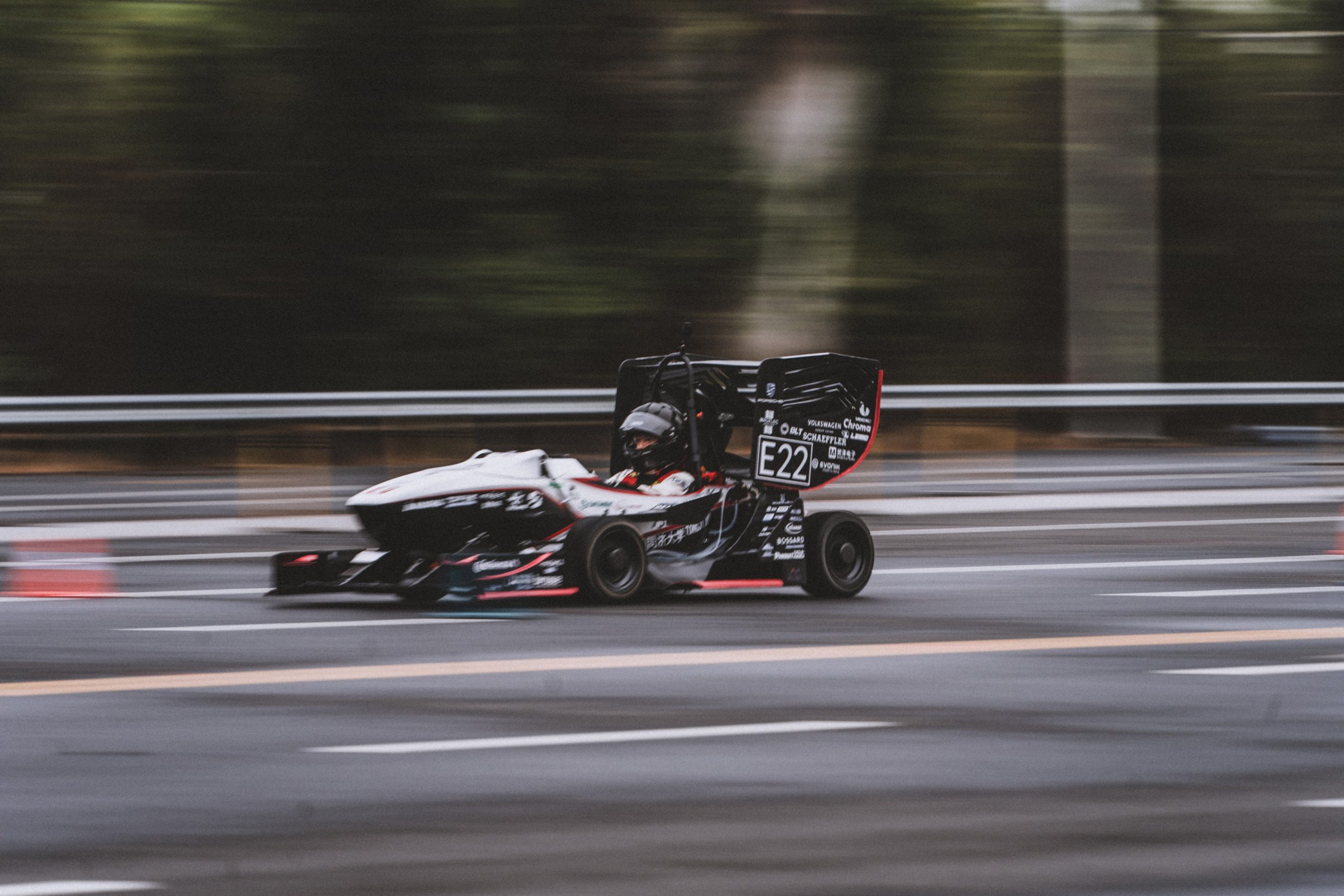 Lightweight is of great significance to the speed and performance improvement of formula racing cars. Metal 3D printing technology has advantages in achieving lightweight structure. In 2021, Tongji DIAN Racing Team worked with BLT to prepare for the China University Formula Car Competition. Innovation and breakthrough are the value characteristics of BLTers, which coincides with the Tongji DIAN Racing Team which insists on innovative design.
The members of Tongji DIAN Racing Team have optimized the design of lightweight parts, space utilization and aerodynamic performance. The DRe23 racing car adopts a generative design method for its upright, rocker arms,steering wheel support lug, and uses AI tools to calculate the optimal structure under given loads and constraints. The BLT-S400 machine can be used to realize the mass production of parts. Taking the column parts as an example, the height of a single column is 118mm, and the full plate can form 4 pieces, which only needs 57.2 H. The consistency of the formed parts is good, and the requirements of strength and rigidity are met.At the same time, the parts are lightweight to the greatest extent, and the four uprights are 24% lighter than the uprights of DRe21.
In addition, BLT has printed parts such as Water plate for the electric vehicle fleet. The flow channel structure inside the DRe23 water plate is very complex, which is difficult to produce by traditional processing methods. The integrated forming of the flow channel can be realized by using 3D printing technology, which optimizes the heat dissipation performance of the motor.
Lightweight materials are also an important means of lightweight formula racing cars. BLT selects high-strength aluminum alloy material, which has the characteristics of low density and high strength, and can ensure the strength of parts while reducing weight.
"BLT has provided strong technical support to DIAN Racing and helped DRe23 achieve performance breakthroughs. It is a close partner of DIAN Racing. DIAN Racing Team hopes to continue to strengthen cooperation in the future and achieve new breakthroughs in formula racing." Members of the Tongji DIAN Racing Team commented.